Best cheap hotels in Manhattan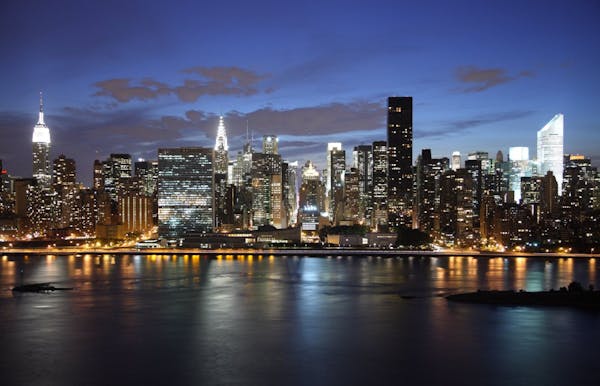 If you troll the message boards on TripAdvisor and other tourist-dominated websites, you'll find that one question on everyone's mind is "Where can I find a cheap hotel in Manhattan?" During certain parts of the year, a decent last-minute hotel may cost $500+ per night, and even the budget hotels will be $300+.
Let us let you in on an insider's secret. The most affordable hotels for visitors to Manhattan are not in Manhattan. They are minutes away from Times Square and Grand Central, but across the river in Long Island City. Take the 7 train from Times Square, Bryant Park or Grand Central and you will be in Long Island City in 5 minutes. If you decide instead to Uber it, the ride through the Midtown Tunnel is quick and inexpensive. There, you will find vibrant and sophisticated art, culture, dining and drinking scene, at a fraction of Manhattan's prices. Here are some of the best hotels in Long Island City:
The LIC Hotel is likely everything you are looking for: inexpensive, clean, comfortable, excellent service and everything is in good working order. One reviewer called it "an oasis."
Hyatt Place is the budget brand in the prestigious Hyatt chain. Its LIC hotel is newly renovated and has larger rooms and a better breakfast than you may find elsehwere.
For Marriott loyalists, the Aloft LIC rewards you not only with Marriott Rewards but also a fairly new, chic hotel at a fair price and excellent views of Manhattan.
The Local NYC offers a mix of private and shared rooms. Get your own room with a Queen bed for about $125, or share a room and pay about $50 for your bed.
While you are enjoying LIC, find time to visit us at Woodbines, the best bar in Long Island City. It is an authentic neighborhood pub where the drinks flow and the food satisfies; where conversation is celebrated and good times remain the goal. Reclaimed wood, vintage touches, and turn-of-the-century lighting set the stage for however long you wish to stay. The menu is a mix of traditional Irish dishes and American favorites, made to be enjoyed at the bar, around a table, and late into the night.